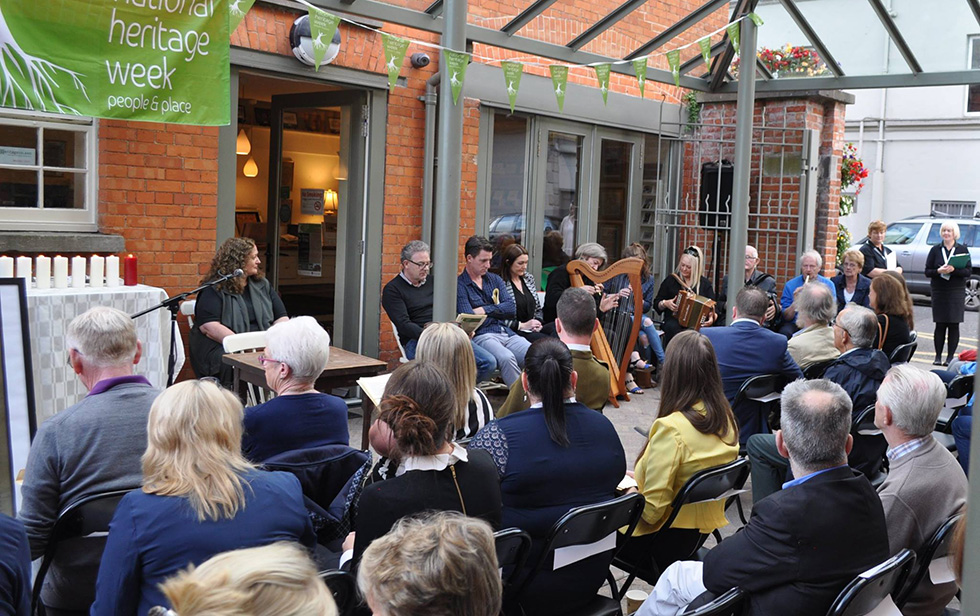 Jackie Clarke Collection Community and Volunteer Programme
Throughout the year the Community and Volunteer Programme offers many and varied presentations, engaging with Ballina's local festivals and committees, in addition to countrywide events such as Nollaig na mBan, National Heritage Week and Culture Night.
The Programme is maturing with confidence, now taking part annually in International Women's Day celebrations. Working together with Volunteer Ireland and a local Volunteer Centre in County Mayo, the Jackie Clarke Collection prides itself in recruiting skilled volunteers from the Ballina area. Their expertise is gratefully absorbed from the fields of Education, History and traditional Irish Music, IT Assistance, among many others.
This Programme enables the volunteers to loyally support the "Community/Volunteer Programmes" on a weekly basis in the Jackie Clarke Collection from January through December, producing exhibitions and assisting with the delivery of various events both in the historic bank building and the walled Heritage garden.
All events are free of charge to those attending, thus leaving money in the pockets of the many visitors to spend in Ballina and its hinterland after each event, thereby assisting in the maintenance of a more vibrant economy in the West of Ireland.